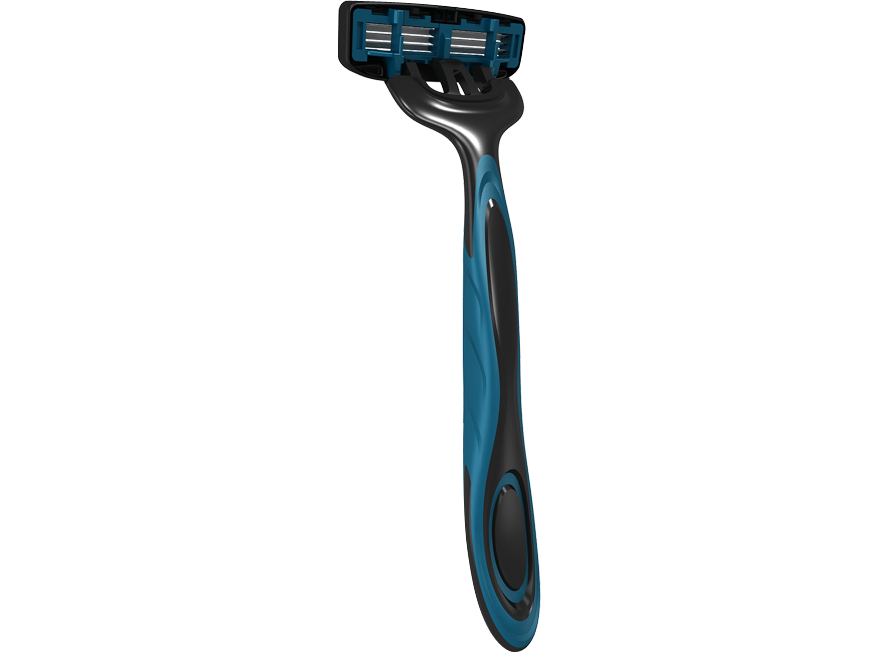 TRA700


3 Blades with Open-Flow Cartridge

Pivoting Head


Non-Slip Rubber Handle

Guard bar


Ergonomically Designed Handle

3 Blades with Open-Flow Cartridge

Fine blades on an easy-rinse cartridge offer a close, smooth shave.
Pivoting Head
Pivoting Head ensures the blade to glide smoothly along the contours of your face.
Wider Shaving Plane

Wider shaving plane provides improved shaving performance requiring less strokes per shave


Non-Slip Rubber Handle

Shaped for your grip, our non-slip rubber handle offers smooth glide action for every contour.
Ergonomically Designed Handle
Sturdy yet soft in your hand, it fits like a glove.

Our blades are different

Unlike welded blades, our blades are bent, allowing accurate shaving with precision blades.
What's more, this construction allows for an open-flow blade cartridge, making the razor easier* to rinse.
*vs. Welded blades with the same span