Lift & Firm Charcoal Nose Pore Strips

Charcoal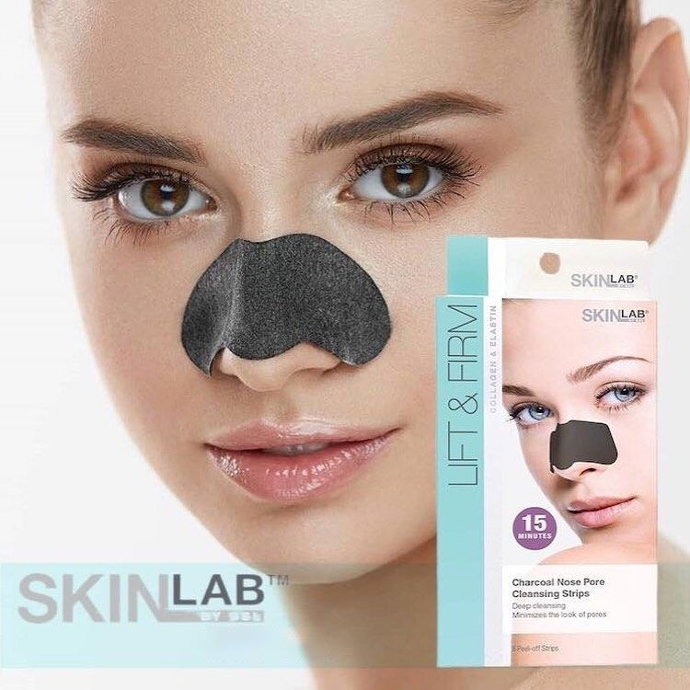 15-minute instant blackhead remover. Ideal for all skin types. Cruelty-Free.
Made in the USA.
Benefits
Charcoal's absorbent properties help clear pores and impurities from the skin

Witch Hazel Water helps minimize oiliness and clear pores

Hydrolyzed Collagen and Elastin restores hydration
How to Use
Wash your face before you apply your pore strip. Cleanse your face thoroughly with a desired cleanser. Pat your face dry

Open packet and peel strip from plastic liner. Apply the strip and thoroughly wet nose with water or the strip will not stick and may not be effective.

Let the strip dry for 5-10 minutes. Slowly and carefully, peel the strip off, starting at edges and pulling towards the center of the nose. Rinse off the residue with water. Follow with moisturizer.
Caution
Avoid using on sunburns, blemishes or pimples. Avoid using on skin sensitive to tapes, bandages or peel-off masks. Use only on nose (do not use around eyes). Use 1-2 times weekly (allow 3 days between usage). If strip adheres too strongly to skin or is painful to remove, wet strip thoroughly until strips slides off. Keep away from children.

Discover other SkinLab products by